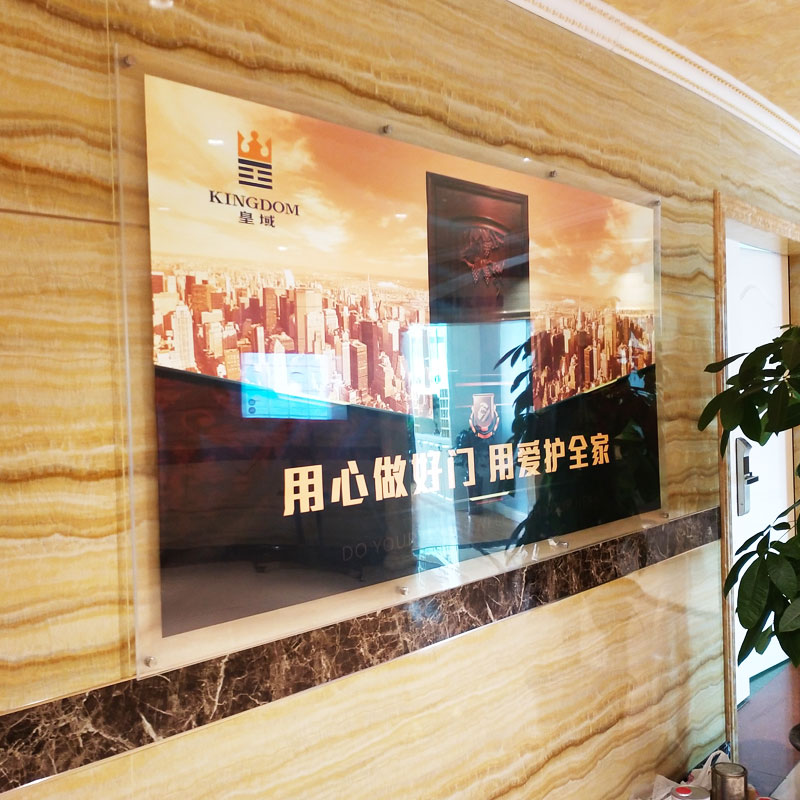 Acrylic Plastic, also known as plexiglass, is a useful, clear material that resembles glass, but offers better transparency and weighs 50% less than glass of equal thickness. 
Acrylic is known as one of the clearest materials, offering a transparency rate of 93% and can be used in a wide variety of applications.
UV printing is a form of digital printing that uses ultraviolet lights to dry or cure ink as it is printed. UV cured inks are weather-resistant and offer increased-resistance to fading. This type of printing allows for 8 ft. by 4 ft. plastic sheets, up to 2 inches thick, to be directly printed on.
UV printing on acrylic is often used to create different types of signage, branding logos, and many other marketing products because of the excellent resolution it produces.
As the advertising materials mainly,Because of its glass-like luminescence, Acrylic is also used for home decoration applications items like candle holders, wall plates, lamps and even larger items like end tables and chairs.UV printing on acrylic is the most important decoration material. Due to high quality and transparency of acrylic, the light transmittance is high; a fact that makes acrylic printing one of the most used advertising material in luminous environments.
Acrylic materials are the popular materials in signs, is shaped in the hands of our craftsmen and presented to you in their latest artistic form.
The prints in the high-quality UV machine reach print quality of almost 1440 dpi, which is nearly the photo print quality.
There are multiple ways to create standout panels, sliding doorways, standing graphics and more for tradeshow booths, restaurant interiors, offices, hotels and other applications. Use YDM UV flatbed technology to directly print onto these items to reach the different needs from customers.