TECH SUPPORT
As the manufacturer of printing machine,YDM development always depends on the needs from customers,we provide the training for customers freely,and instructions that how to install the uv printer step by step.
ON-SITE INSTALLATION
We also provide our international customers with the on-site installation based on the customers' need,or authorize our distributors to install the printing machine.
ONLINE SERVICE
Whatsapp/Wechat/Skype/Email and others available,and remote operation will fix the problems on time to save your maintenance cost.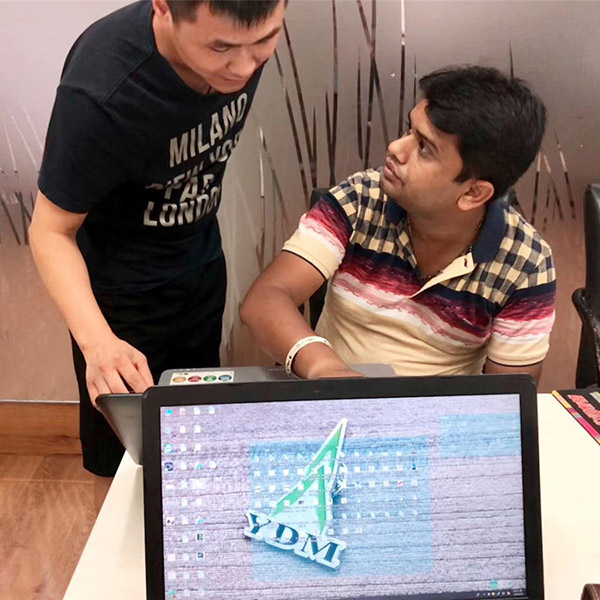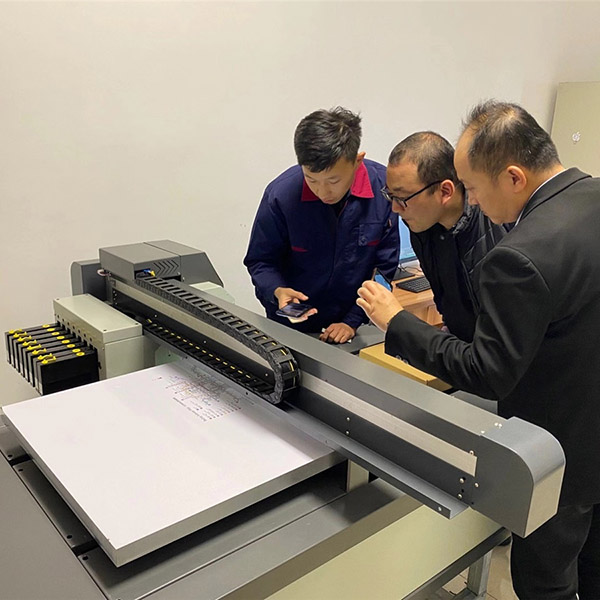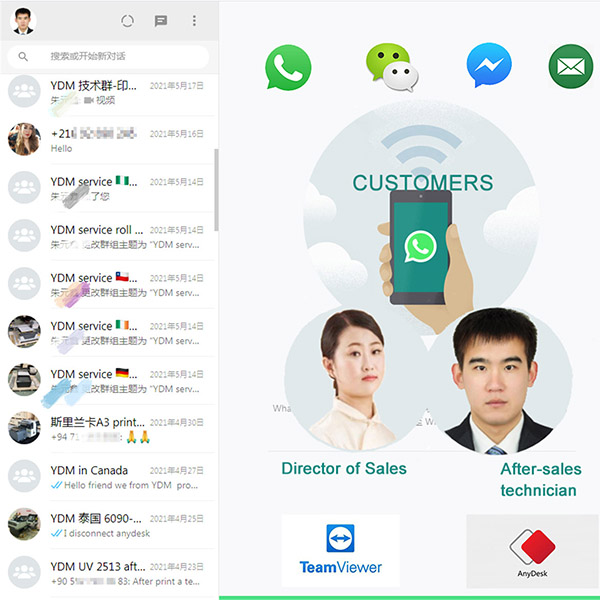 YDM offers 12 MONTHS WARRANTY on our uv printing machine. We create the service group that our professional technical support will follow you via telephone, email, live chat and skype video so you can contact us on time if you have a question or run into difficulty.
TRAINING
we train and and encourage our customers to service and maintain their own printers.It is easy job for you with our professional instructions.If uv printer is sold by YDM's distributors,we will authorize them to send experienced engineers to support for the installation and collaboration when the machine arrives.