YDM Conveyor Hybrid UV Printer D2000
Product Name: D2000 Hybrid Flatbed&roll to roll printer
Print Technology
Print Format
  180 cm
Print Height
  8.5 cm
Head Model
  2-8 PCS RICOH G5
Color Set
  CMYK+W+V
Control System
 UMC
RIP Software
 Printfactory
Print Direction
 Uni/ Bi-directional, Front/ Rear Alternative
Resolution
4  PASS : 720 x 600 dpi
6  PASS : 720 x 900 dpi
8  PASS : 720 x 1200dpi
Print Speed
Production mode: 34-17 sq.m/h
Quality mode: 25.7-12.83 sq.m/h
High resolution mode:17- 8.5 sq.m/h
Machine Highlight
Heavy Duty Frame
Strengthened Aluminum beam & metal base
Driving Mode
HIWIN linear rail + Leadshine Servo motor +  Import Drag chain
Feeding & taking up Mode
roll to roll roller and Conveyor belt
Work Table
Anodized aluminum Table +Vaccum Motor
Ink System
Negative pressure Ink supply + White Ink stirring and circulation + Ink-lack Warning
Curing System
Imported LED lamp, 30000 hours lifespan, Water cooling Chiller
Head Cleaning
Automatic by Program / Positive Pressure Clean
Height Detection
Semi-Automatic sensor
Others
PC Configuration
Win7/ Win10, 64 bit, CPU≥ i5, RAM ≥8GB, Space for Disk C≥100G
Signal Transmission
 USB 2.0
Color Control
Comply with ICC standards, with curve and density adjustment function
File Format
TIFF/ JPEG/ POSTSCRIPT3/ PDF
Power Supply
AC220V,50/ 60HZ
Noise
Standby < 32 dB ; Working < 65 dB
Machine Size
3.3 m x 1.5 m x 1.57 m
Packing Size
3.5 m x 1.7 m x 1.8 m
Net Weight
840 KG
Gross Weight
1000 KG
CMYK ,W, V available and optional , Ricoh G5 industrial grade printhead ensure the print effect and speed , printhead lifespan 3-5yeas . for flat and roll material both can be printed.Expanded the  function of uv printer.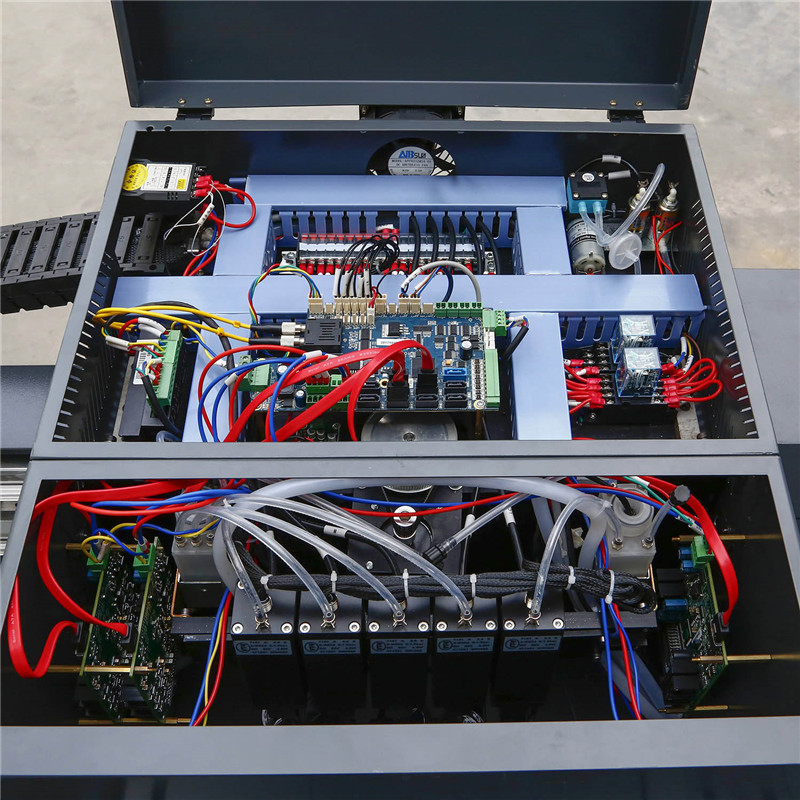 SHANGHAI ROYAL Mother Board
 Mature and reliable ROYAL uv printing  mother board ,easy operate ,high degree of automation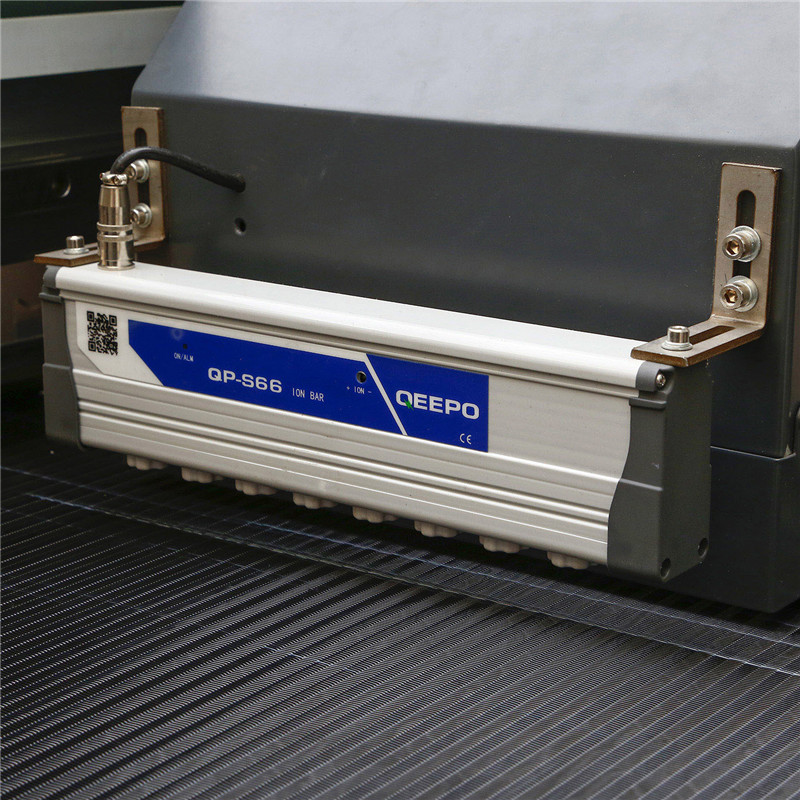 The static eliminator eliminates the interference of static electricity to ensure that the printing effect is not affected by static electricity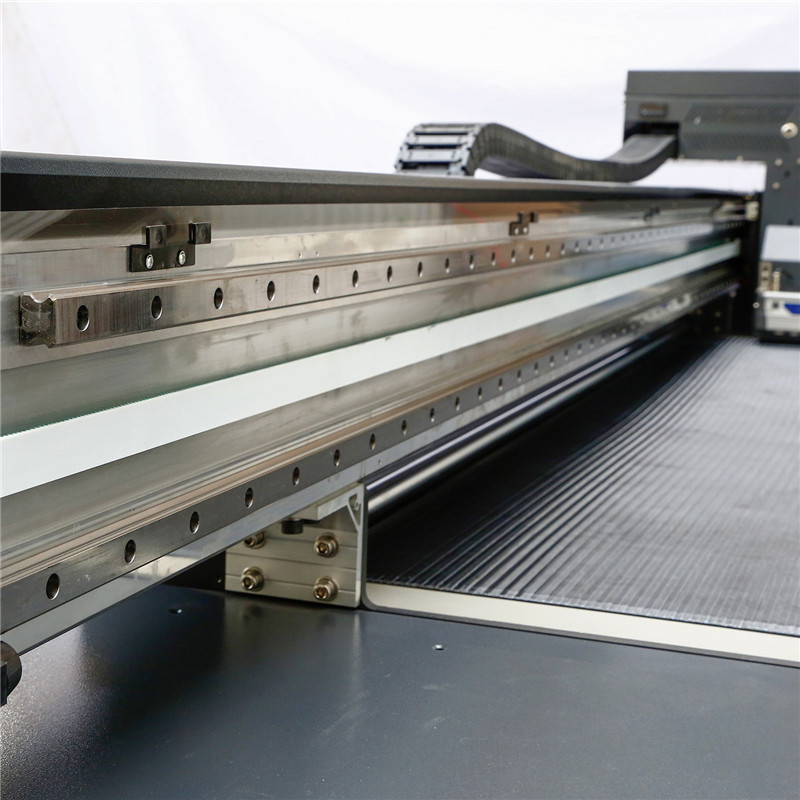 Double mute imported rail ensure mute ,accurate and smooth movement of carriage Provides prerequisites for high-quality and high-precision printing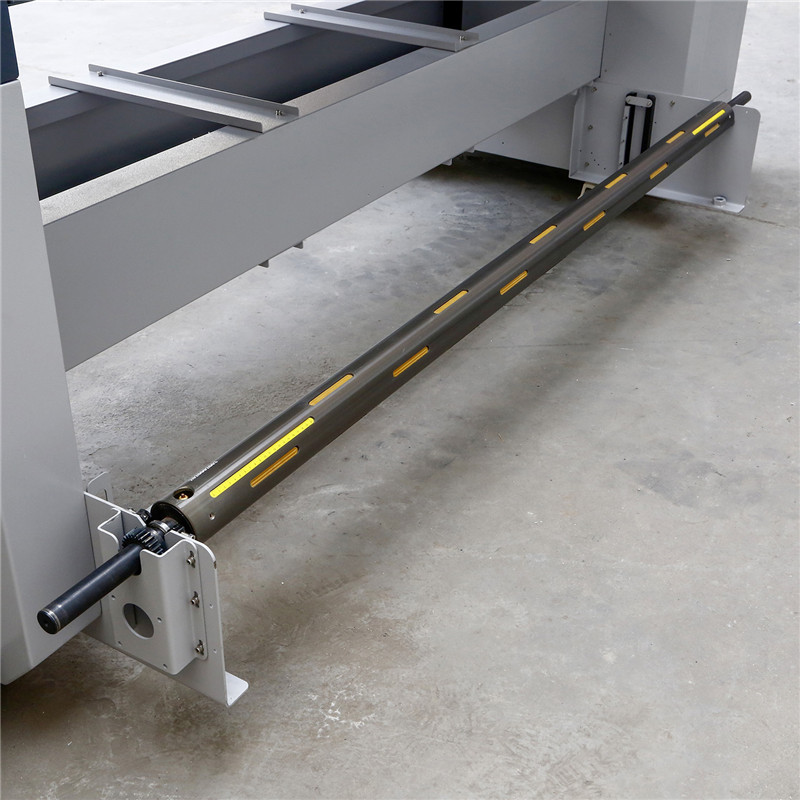 Material sending and collective shaft for roll material installed pneumatic locker, Safely and efficiently solve the material sending  and collecting .
OEM available always for you based on our rich experience in uv printer since 2005's.OEM available always for you based on our rich experience in uv printer since 2005's.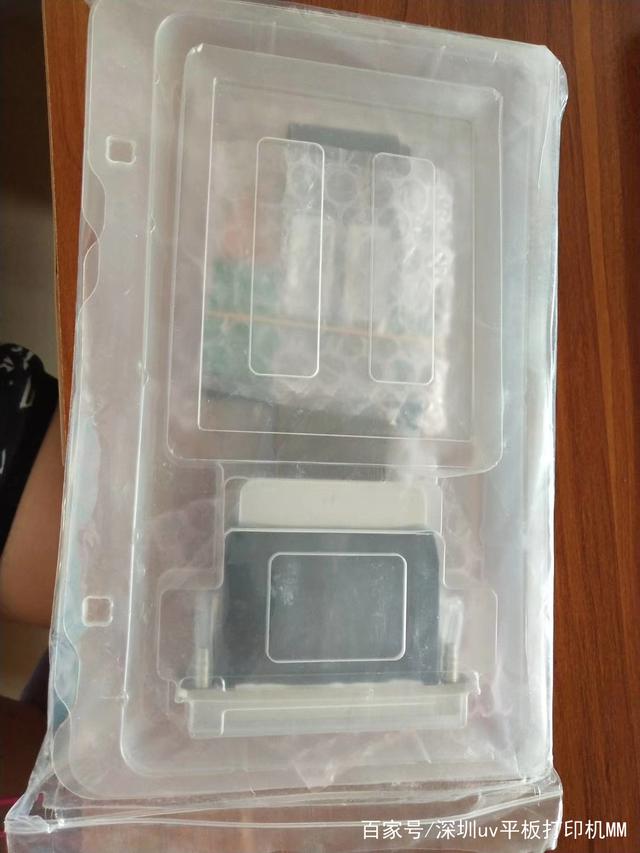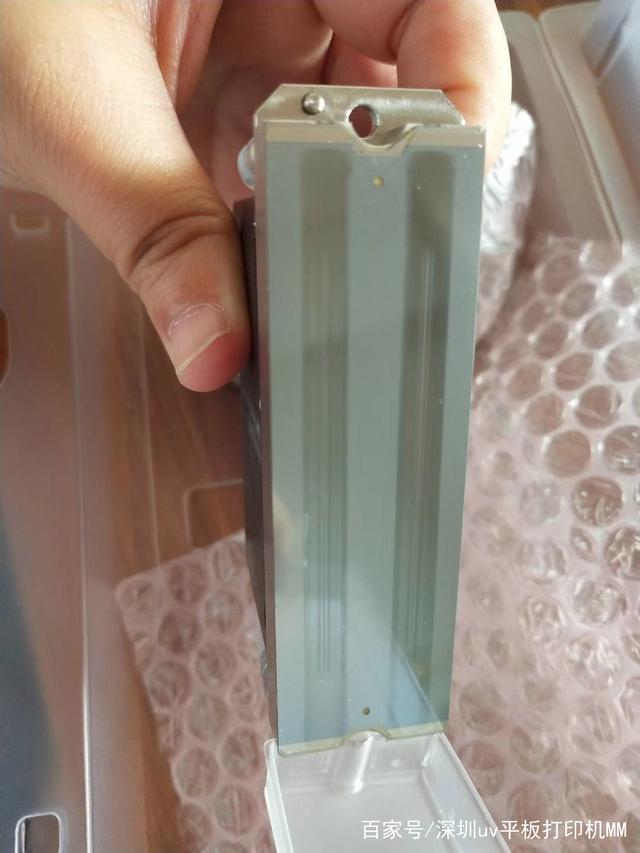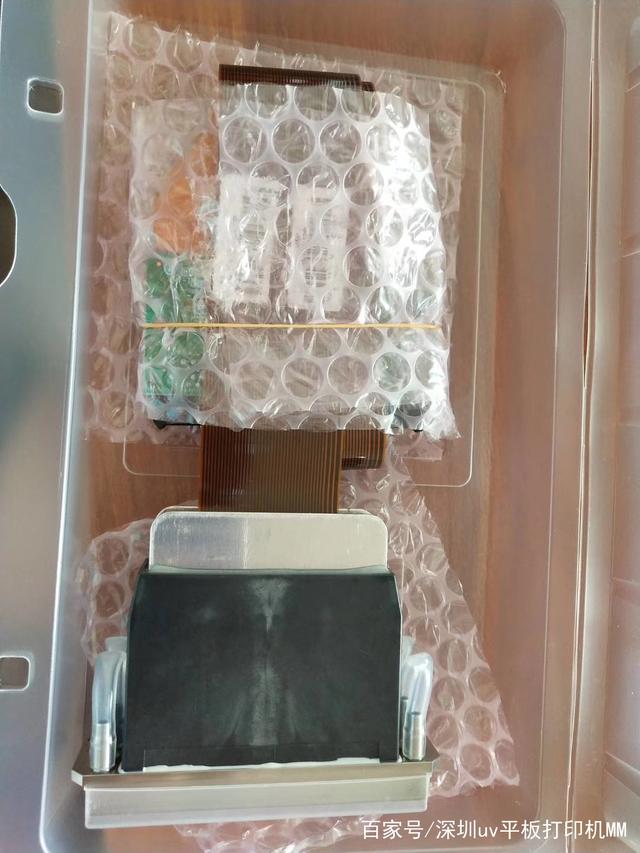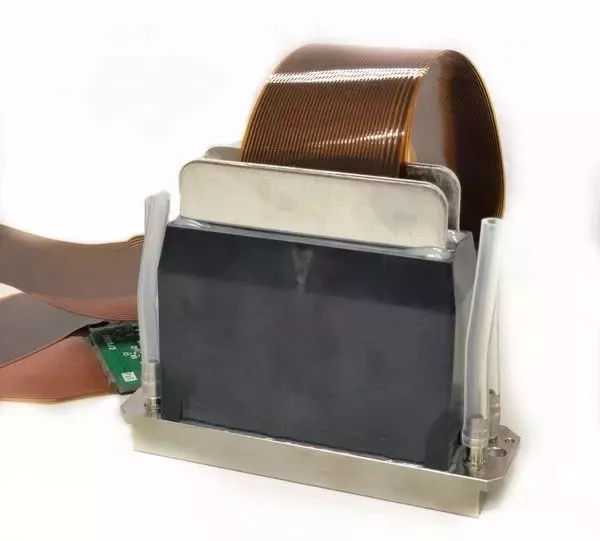 CMYK W V can be printed at the one time,UV varnish is cured by passing it under an ultraviolet light which quickly dries and hardens the varnish, creating a super high gloss varnish and offers the highest protection between varnish, aqueous and UV. Varnishing a product with UV will make it look much more professional, as well as making it much more attractive.Varnishing increases the perceived quality of the product. In addition, it is an economical and user-friendly process that can be easily applied by adding spot finishes or additional processes to the entire sheet. It can be manipulated to achieve the desired result

UV printer is used mainly for printing on things like customized products and other flat surface objects. UV has a wide range of substrates that can be printed on like glass, metal, wood, plastics, ceramics and many more,Let us see some printed samples by YDM UV Printer
For more special items printing,pls feel free to contact us directly,we will provide you professional printing solutions and quality machine with good service.
YDM offers 12 MONTHS WARRANTY on our uv printing machine. We create the service group that our professional technical support will follow you via telephone, email, live chat and skype video so you can contact us on time if you have a question or run into difficulty.
TRAINING
we train and and encourage our customers to service and maintain their own printers.It is easy job for you with our professional instructions.If uv printer is sold by YDM's distributors,we will authorize them to send experienced engineers to support for the installation and collaboration when the machine arrives.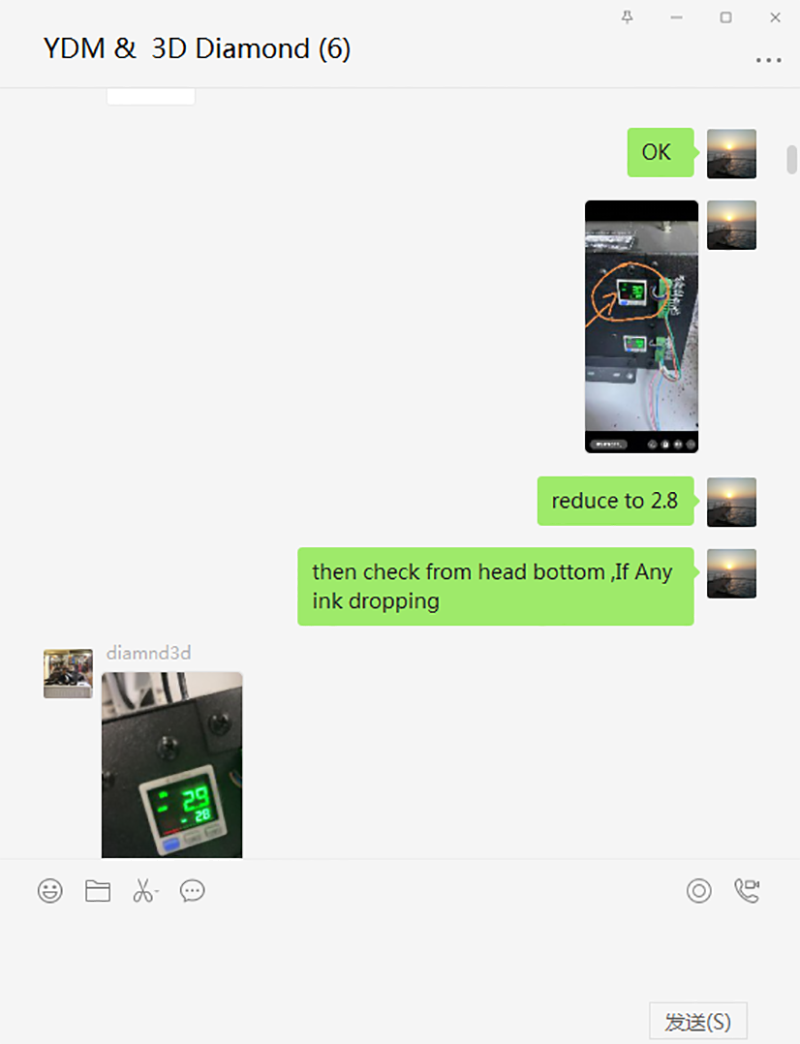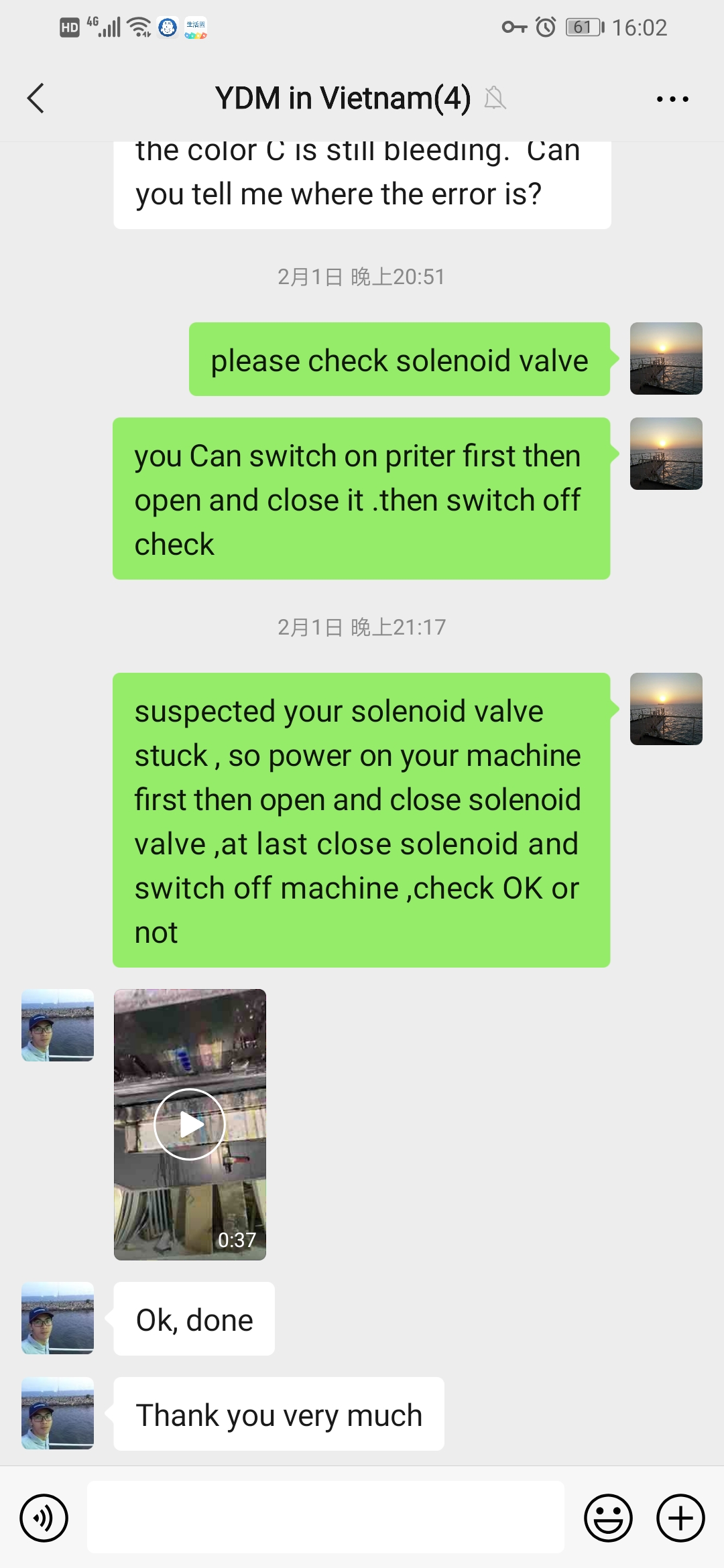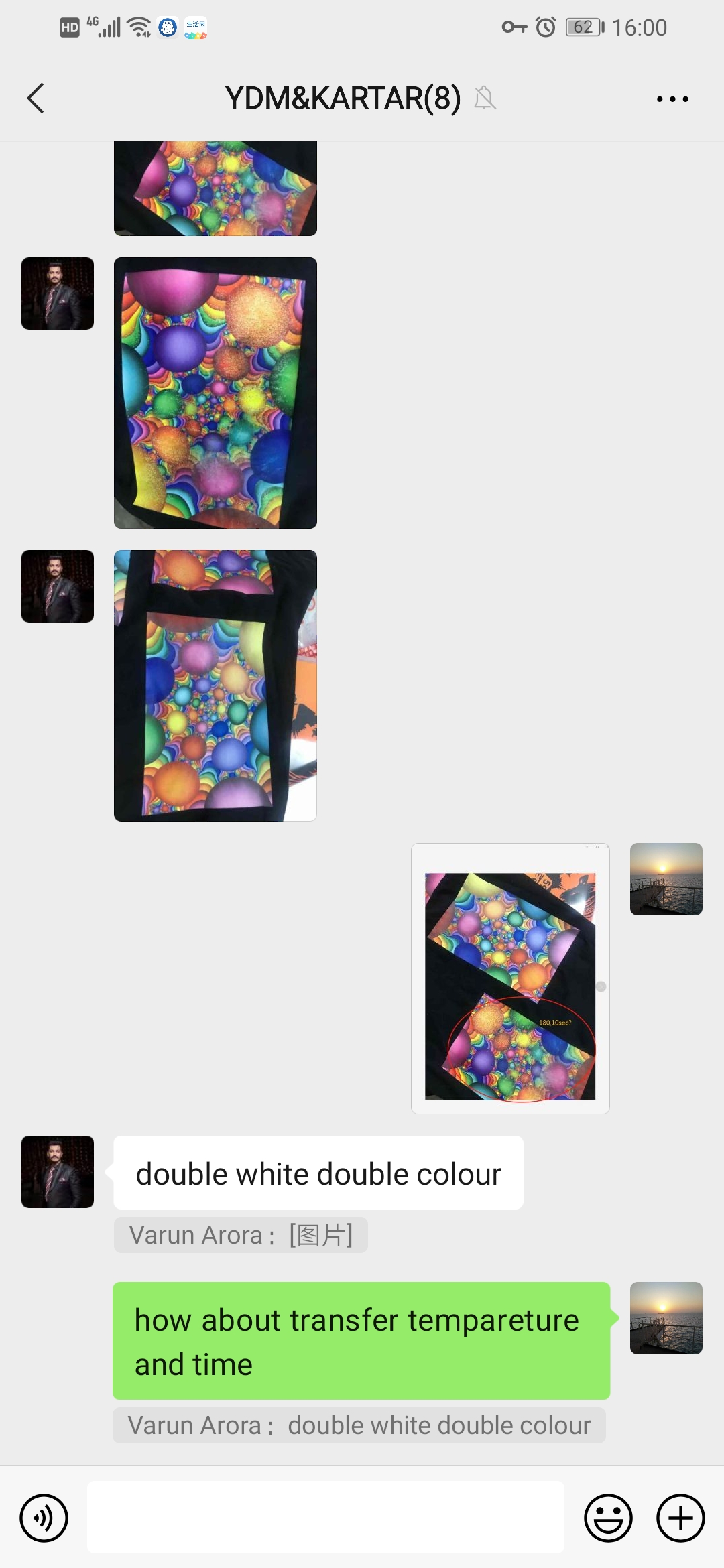 Development Path
The company's predecessor mainly undertakes after-sales service for foreign brand inkjet printer in China market.
YDM officially established and accomplish the construction of distribution channels,market share much increased since this year.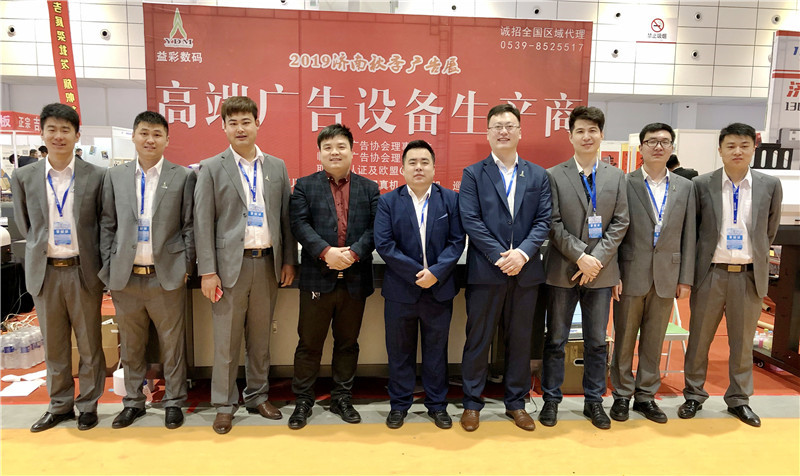 Honored with Vise present of SSIA,New dynamic bench making enterprise,Besides,YDM is the fist one verified by CE/SGS dual certification in this field.

YDM UV Industrial grade printing machine enjoys high reputation since it launched to market.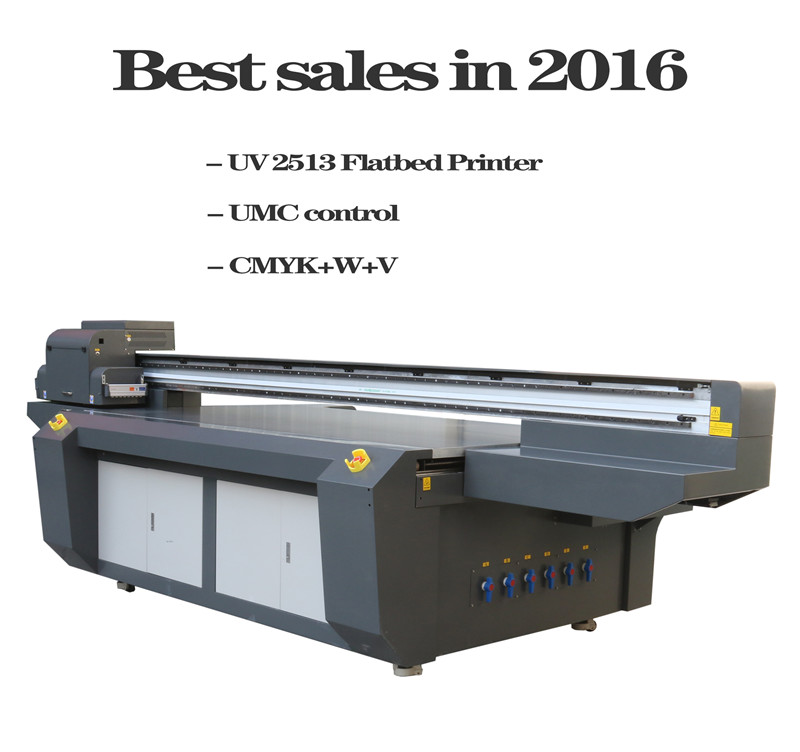 Deepen the cooperation with Toshiba,Ricoh,Hoson,KNFUN,UMC and other companies to ensure the machine configuration always ranked ahead.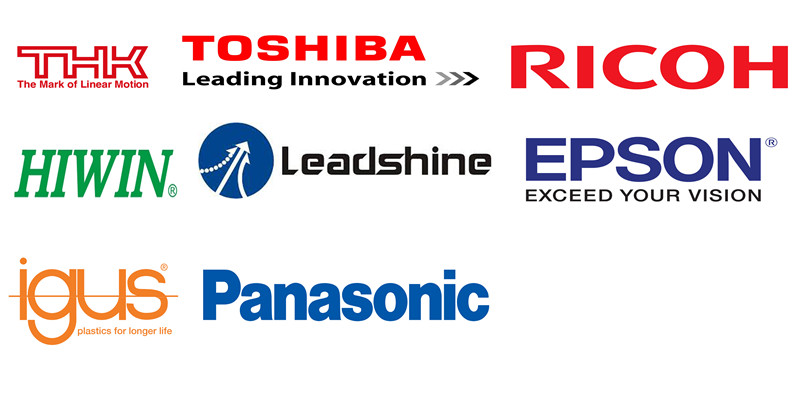 Actively participate global competition,totally exported to more than 50 countries and regions.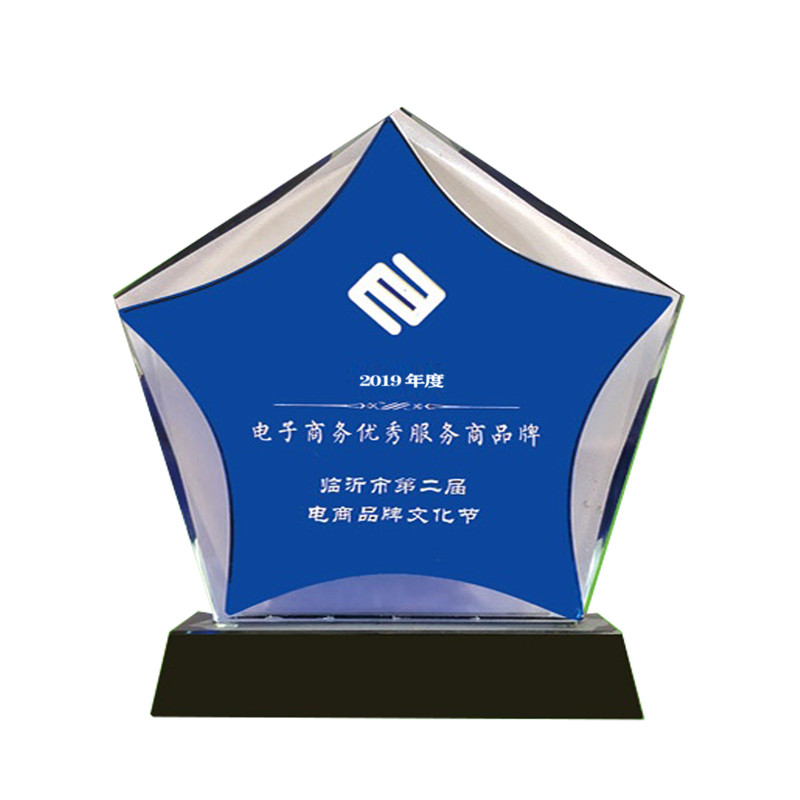 Developed industry grade machine with G6 heads.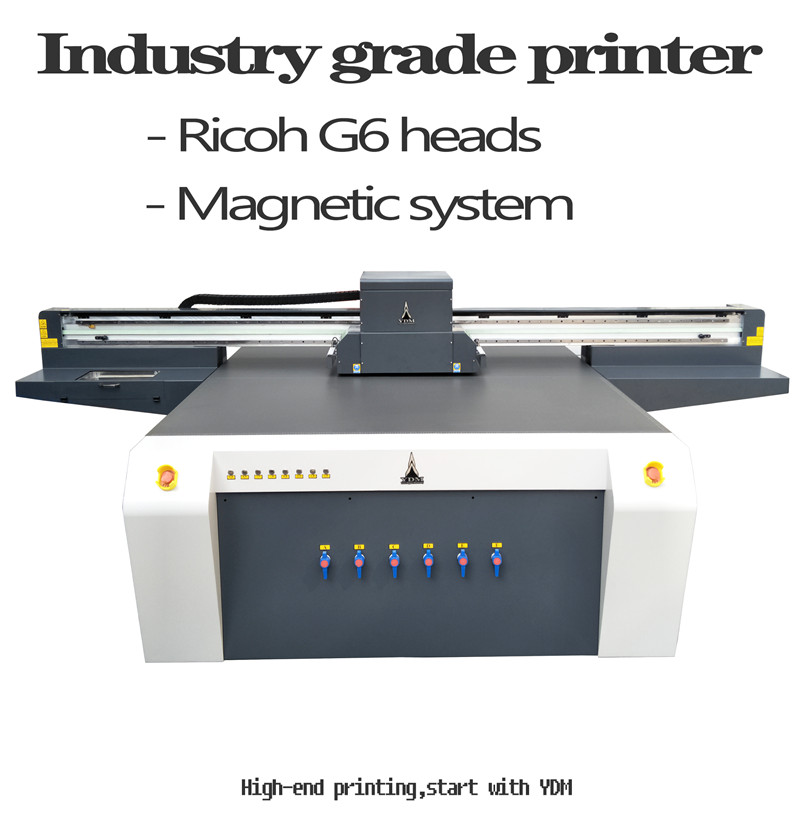 2021- Developed double spray roll to roll machine.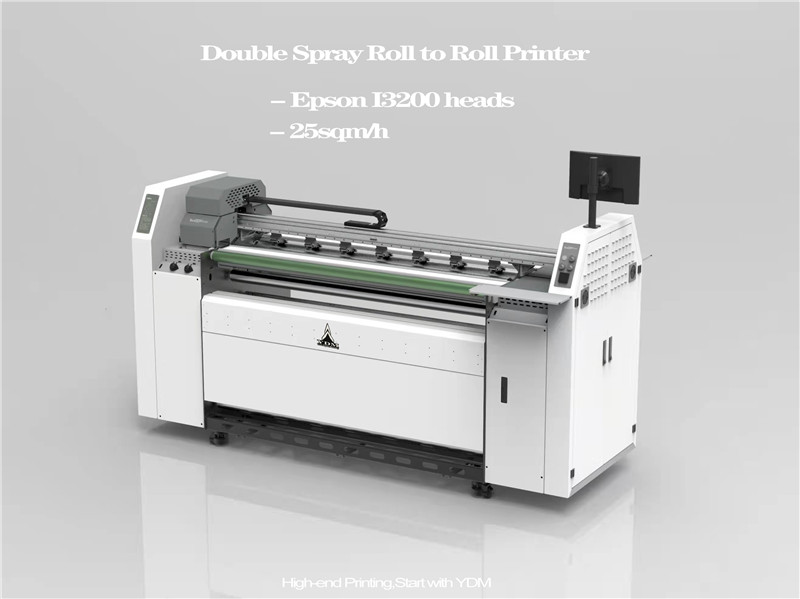 2025- Our Goal is to build YDM into a world renowned inkjet printer manufacturer upon company 20th anniversary.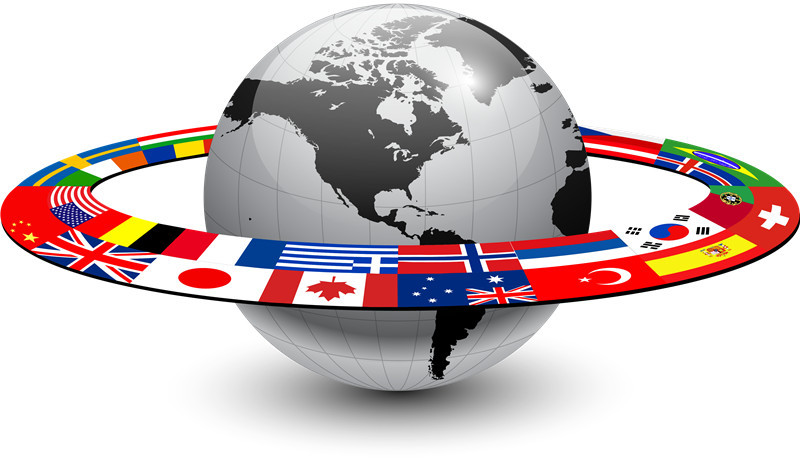 Write your message here and send it to us